Are you looking for the leading real estate services in South Auckland or the Northern Waikato? Then, it's time to choose Exclusive Agents. Real estate in South Auckland is our speciality, and our team of skilled, experienced professionals know the area like the back of our hands.
Lying between the Manukau Harbour and the stunning Hunua Ranges, South Auckland is a thriving community and a wonderful place to live. It offers you exceptional, authentic New Zealand country living with a host of amenities and activities right at your doorstep and convenient access to the big city when you need it.
Why Choose Us As Your Real Estate Agents in South Auckland?
Wondering why you should choose us? It's very simple.
Here at Exclusive Agents, we believe that teamwork makes the dream work. We're bringing together a fantastic team of highly experienced, skilled and licensed real estate professionals dedicated to offering you excellent service.
Whether you're looking for a new place to call home or planning to sell, you'll get total honesty and transparency in all your dealings with us.
We believe in building authentic relationships with our clients. No one-size-fits-all, generic solutions here. When you choose us, you'll get a team working closely with you to find results that meet your budget, lifestyle and preferences.
In Search Of A New Home?
We have a detailed knowledge of Franklin and the northern Waikato. So if you're looking for a place to call home, you can trust us to help you find a piece of picturesque, pastoral paradise.
Whether your preference is suburban glory, country lifestyle living or something closer to central amenities, we can help you. It doesn't matter if you need a home for your growing family, are a retiree planning to downsize or even just looking for a fantastic investment.
Let us help you find a place you'll fall in love with.
Got Property To Put On The Market?
Whether you want to move onward and upward or just take advantage of South Auckland's thriving property market, it's time to choose Exclusive Agents.
It couldn't be a better time to sell in South Auckland. With exciting plans for residential, commercial and industrial development, the region is only set to grow. Plus, as Auckland's population continues to increase, these southern suburbs, with their fantastic transport connections, are only going to soar in popularity.
Our team will put together a tailor-made campaign designed to drive the right kind of attention and get your home noticed by potential buyers. So don't worry about missing out on your home's worth when you choose us.
Appraisals
Not quite ready to sell, just exploring your options, or considering remortgaging your home? As licensed real estate professionals, we can also perform appraisals of your property. We have a thorough understanding of South Auckland's property market, which is why you can trust us to provide accurate valuations of your home.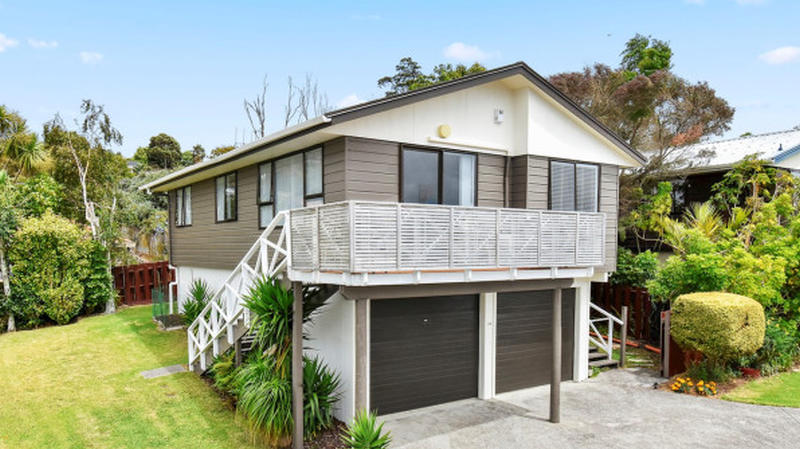 Some Of The Areas We Serve
Curious about South Auckland and the northern Waikato's neighbourhoods? Here is a little information on some of the up-and-coming suburbs our agents know best:
Papakura
Thriving Papakura is a growing South Auckland suburb with exceptional transport connections and great amenities right at your doorstep. Sports, shopping and spectacular cultural activities abound.
You'll get the best of both worlds - urban access with the beautiful countryside just minutes away and Auckland Airport close by. It's a great area for anyone looking for their first home.
Pōkeno
Sunny Pōkeno is great for more than just ice cream. This beautiful little township boasts fantastic motorway connections to both Auckland and Hamilton's CBDs, making it an excellent choice for anyone looking for countryside living with incredible urban access. With a population only set to grow year by year, big developments are on the way for this little rural community.
Pukekohe
Pukekohe has rail connections right to Britomart, in the heart of Auckland CBD, and the exciting outdoor activities of Hamilton are just a short drive away.
You'll be able to get home from work and head out right to the banks of the Waikato. You won't get that in a city fringe suburb.
With fantastic amenities in the thriving town centre and rolling countryside vistas minutes away from your door, Pukekohe is a wonderful place to raise a young family or for anyone who wants city connections and rural relaxation.
Tuakau
Like friendly Pōkeno, Tuakau is another Waikato township that is becoming an increasingly attractive place to live. Surrounded by fertile fields that make its farmer's markets great places to be, life in Tuakau will make you feel like you're always on holiday.
The town centre has everything you need, and bigger suburbs like Papakura and Pukekohe lie only a short drive away. It's a piece of pastoral paradise - and it could be yours.
Are you ready to embrace exciting lifestyle living less than an hour away from the heart of Auckland? The Exclusive Agents team is here to turn that dream into a reality. Whether you're planning to put your property on the market or are looking for a new place to call home, we're here to help.
Just call us at 027 539 0030 if you have any questions or want to schedule a consultation with a member of our friendly team. We look forward to hearing from you!